_________________________________________________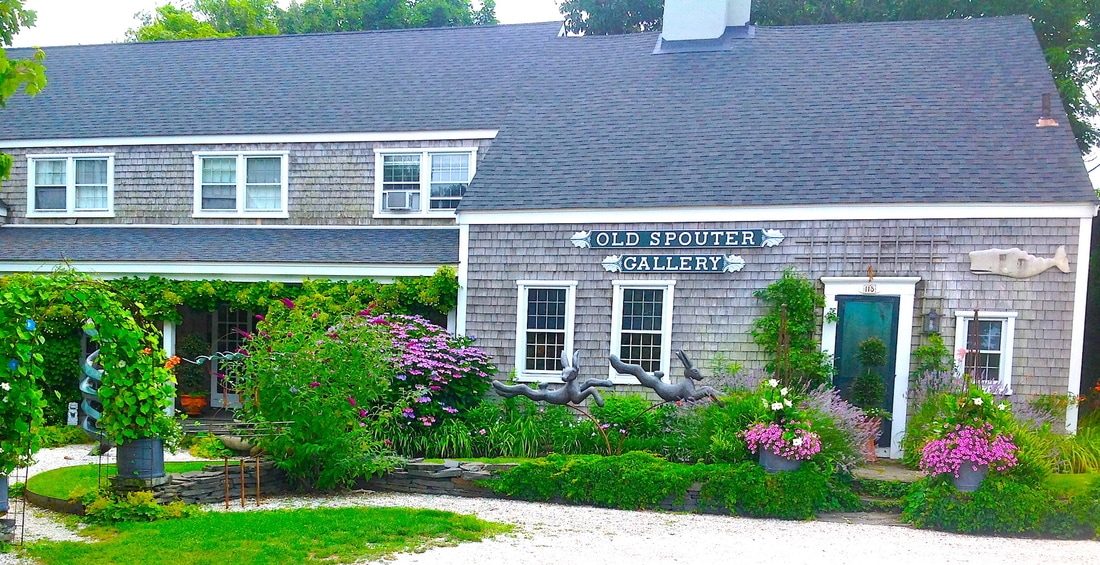 ​ OUR 20th YEAR!
​ OLD SPOUTER GALLERY 118 ORANGE STREET


Since its inception in 1998 The Old Spouter Gallery with its owner-Director Kathleen Walsh
has been committed to showcasing and promoting the work of Nantucket Artists, as well as
Artists who are intrinsically connected to the Island.

Kathleen's vision for the gallery was inspired by her manifold experience as Gallery Director
of The Artist's Association's "Little Gallery" from 1989 to 1996. Ultimately, Kathleen saw a
need for a gallery that further magnified and showcased the unique and diverse work of
Island Artists.

Like the art you will find here – like the Island of Nantucket – the Old Spouter Gallery is original:
it is not a franchise or a chain. Here is outstanding original artwork from emerging, mid-career,
and established painters, sculptors, folk artists, and photographers.

As the Gallery celebrates its 20th year, Kathleen's vision has been realized, and the Old Spouter
​Gallery occupies a captivating and singular part of Nantucket's cultural existence.