JOHN EVANS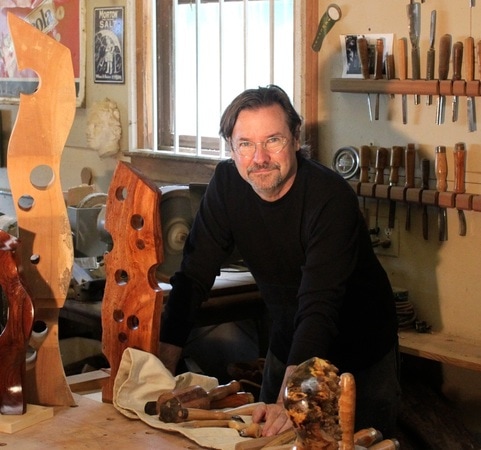 W​​hen I started carving more than four decades ago, my goal was to simply create an illusion with the process itself, almost as if I had just twisted or molded the wood into its new form by force instead of carving it. The fundamental idea lies in my
interest of understanding the relationships we have as humans with both the organic and industrial worlds in which we live. The elements of capturing motion in time, emotional expression, and investi-gating the potential of two-dimensional ideas in three-dimensional space all play into my search. I am a traditionalist in search of design beyond scale and time.
My greatest influences, beyond the modern world we live in, are Brancusi, Moore, Smith, and Rodin.
As I continue my creative quest, I find myself most fascinated by both the individualistic and
repetitious aspects of the ancient and modern visual vocabularies.
for more information on a particular sculpture click here
ackart118@aol.com