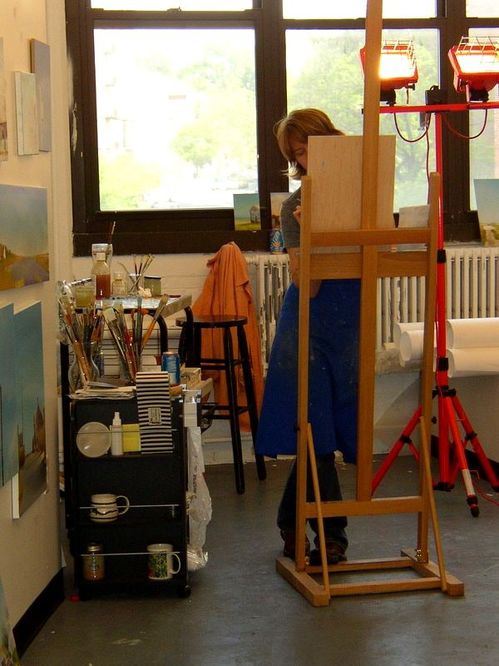 I began my career as an artist by painting landscapes primarily of Nantucket Island. I was intrigued by the intersection of man and nature, and explored that in
my work. The paintings, while focusing on the very real, somehow had an otherworldly element to them. Over time I began to explore that otherworldliness more and more. I made a series of paintings that, while still representational landscapes, were of a place entirely from my imagination and had very little to do with my reality.I find satisfaction in both of these styles and am currently making paintings of both worlds.
After a recent move, my real world has shifted from Nantucket to Pennsylvania. I am enjoying exploring this new landscape, and also, on occasion, traveling to that made up place in my mind.

Margaret Fox was born and raised in New York. She attended the University of Pennsylvania, where she studied fine art and art history. She later attended Parsons School of Design and The Art Students League, both in NYC. Following a career in business, she started painting full time about 20 years ago. Her work can be seen at The Old Spouter Gallery and at The Cecelia Joyce and Seward Johnson Gallery, both on Nantucket Island.
---